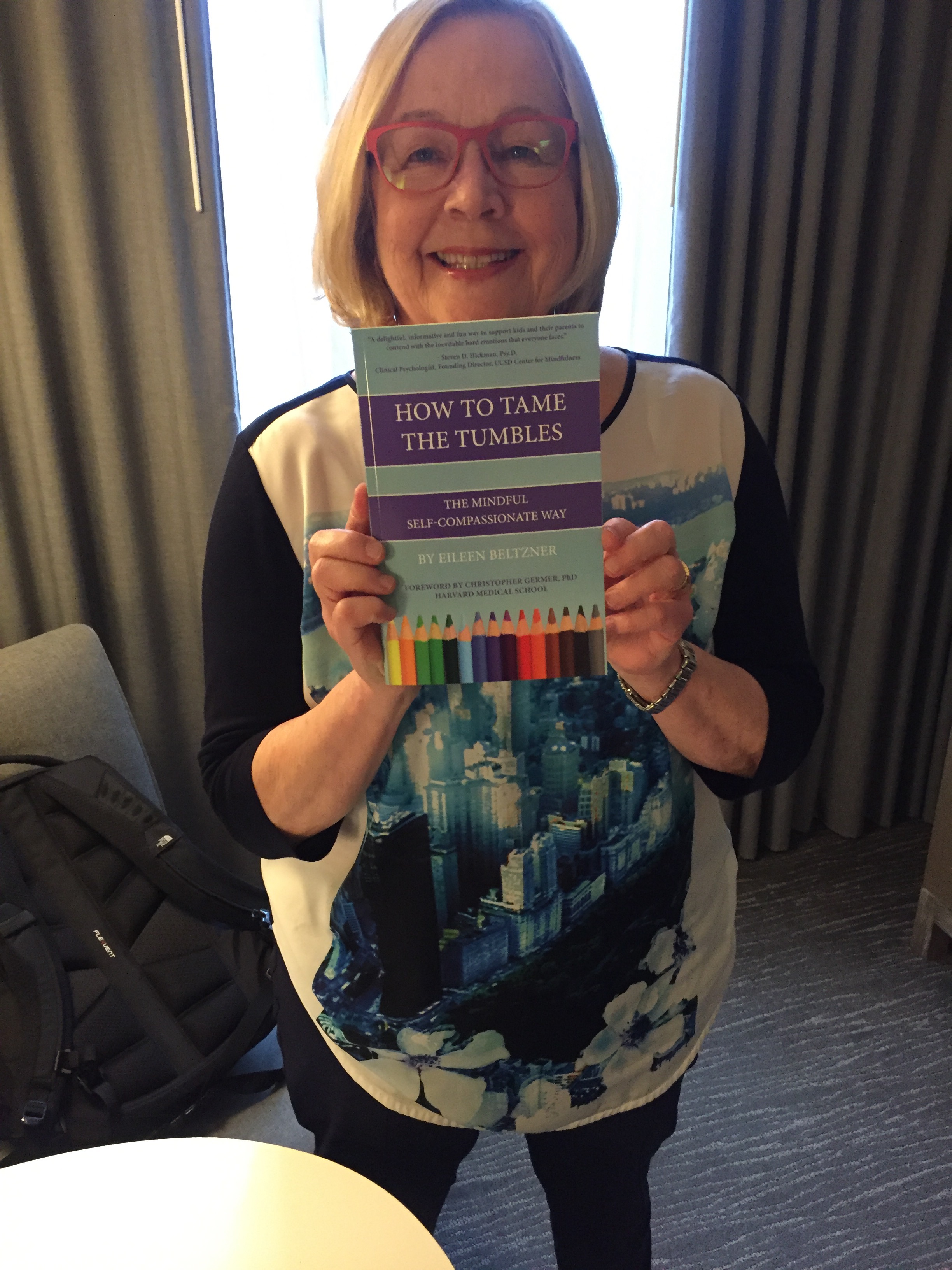 A grandfather interviews his grandchildren after reading them the book. Published with permission.
Order your personalized copy direct from the author - with greeting from the author.
For delivery within Canada $23.00CDN includes taxes and shipping
For delivery within USA $20.00USD includes taxes and shipping
Payment through Paypal
Send details of your name and shipping address to MSC@bell.net once payment is made.
Also available through Amazon
About the Author:
Forty years ago Eileen's initial training was as a Special Care Counsellor in the parent-infant field. A published research project she was one of the authors of: Reducing Stress in First-Time Mothers, led to her writing a book called The Handbook for First-Time Parentsand later a booklet, Ups and Downs: A New Mother's Guide, helping families distinguish between what was a Postpartum Mood Disorder (PPD) and what was not.She was very honored to receive the Mary Neville Award for her work. It is presented to people for their outstanding contributions towards prevention and early intervention in children's mental health services. Receiving this award validated her efforts, her passion and her drive to continue to work for the next 15 years towards reducing the stigma, silence and ignorance surrounding PPD and developing support services for postpartum families. This work cumulated in the creation of a national Canadian organization, Postpartum Adjustment Support Services – Canada (PASS-CAN). Reaching out and connecting with other countries worldwide, eventually led to her becoming the President of Postpartum Support International (PSI).
Since that time she has had many rich experiences and adventures as a life long student learning her craft, as a Child and Family Therapist, as a wife, a mother, a daughter, a sister and a happy and sometimes struggling human being.
And now she is a Nana to a delightful little human being whose name is Samuel. His entry into the world, a few short years ago, has returned her to her first passion – supporting parents in "raising up" all the children depending on them for their happiness … health …strength … safety … and kindness. Her wish is that her book, How to Tame the Tumbles the Mindful Self-Compassionate Way for Parents and Children will contribute to supporting parents in doing just that!
Here's what others say about the book: