"Aquire and integrate mindful
awareness and compassion skills
into your life so you can stop being
so hard on yourself."
"Aquire and integrate mindful
awareness and compassion skills
into your life so you can stop being
so hard on yourself."
We offer a connected presence with our participants to enable them to explore and develop compassion for themselves in a safe environment.
Eileen's professional practice included supporting health professionals in a local hospital experiencing empathy fatigue. Her investigations into this area led her to connect with Dr. Kristin Neff and the field of mindful self-compassion as an antidote to empathy fatigue. Rainer's journey resulted from the experience of a difficult life challenge and the need to find a way to move forward.
We began the adventure to mindful self-compassion in 2012 as a result of our individual and very different needs that led us to participating in a newly formed (MSC) Mindful Self-Compassion 5-day intensive training programs presented by Dr. Kristin Neff and Dr. Chris Germer. We found the MSC program to be very helpful to our lives and chose to pursue the goal of becoming MSC teachers and to bring the benefits of MSC to others.
We offer the full MSC program as follows:
8-three hour sessions and a four hour silent retreat in both a live on-line as well as in-person format
5-day intensive in-person residential and non-residential formats

We also offer the following adapted MSC programs:
For pre-teens and teens: MFY 6 – two hour sessions in both a live on-line as well as in-person format
For healthcare communities: 6 – one hour sessions in both a live on-line as well as in-person format
Short MSC program: 6 – sessions in a live on-line format
MSC Core Skills program: 4 – three hour sessions in a live on-line format

We also offer custom length MSC workshops for professional groups and other organizations.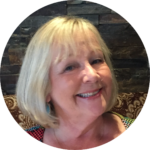 Eileen Beltzner SCC BA MSW RSW
Special Care Counsellor & Registered Social Worker Child, Family & Adult Psychotherapist Mindful-Based Cognitive Therapy (MBCT) Facilitator Certified Mindful Self-Compassion Teacher (MSC) Making Friends with Yourself Teacher (MSC-Teens) Self-Compassion for Healthcare Communities Teacher (SCHC)
With a career spanning over 45 years, Eileen has had clinical experience in hospital, community and private practice settings. She has also served on a number of boards and developed community services to support family health and wellness, both nationally and internationally.  She has had the privilege of meeting and working with incredible colleagues, volunteers and  clients and has had extensive training and clinical experience in the treatment of a number of different areas, some of which are: family therapy, trauma, empathy fatigue, postpartum mood challenges, anxiety, OCD, and low mood. For the past few years she has been a  Faculty  Member at the Centre for Mindfulness Studies in Toronto, Canada, teaching the Mindful Self-Compassion (MSC) training program developed by Kristin Neff Ph.D. and Christopher Germer Ph.D. She is a volunteer for the Center for Mindful Self-Compassion holding space for their MSC Peer Support Group that meets monthly online and is attended by trained MSC teachers from all over the globe. She is an author and a published researcher. Her most recent book for parents and children (7-!2 years of age), is How to Tame the Tumbles the Mindful Self-Compassionate Way (2019). Through a delightful story, Eileen introduces parents and children to child-sized MSC concepts and practices. The public's response to her book has made all the effort devoted to writing it and getting it published extremely worthwhile. Eileen is a member in good standing with the Ontario Association of Professional Social Workers (OASW) and the Ontario College of Social Workers and Social Service Workers.
Rainer Beltzner FCPA FCA FCMC ICD.D
Certified MSC Teacher, Certified Mindfulness Teacher
Rainer Beltzner has accumulated over 40 years of business experience including 25 years as a senior audit and consulting partner and managing director with the international accounting, tax and audit firm of KPMG. He is recognized as a "Certified Mindful Self-Compassion Teacher" through the University of California, San Diego School of Medicine, Center for Mindfulness and as a "Certified Mindfulness Teacher" through the International Association of Mindfulness Teachers. Rainer has been teaching the formal MSC (Mindful Self-Compassion) program since 2014 and is currently on the faculty of the Toronto Centre for Mindfulness Studies as well as the Center for Mindful Self-Compassion.
Prior to focusing his life to teaching the MSC program, Rainer specialized in providing information technology and business strategy advice and solutions to both domestic and international clients. As a Certified Corporate Director, he has served on Boards of profit and not-for-profit organizations. He has developed and presented numerous professional business courses for a number of Canadian Universities and executive programs and is recognized with the "Fellow" designation by the Chartered Professional Accountants Ontario as well as the Institute of Certified Management Consultants.
Rainer is also an avid car enthusiast, performance and race driving instructor, competitive racer and automotive journalist.
Rainer was born in Frankfurt, Germany and raised from an early age in Canada. He currently resides in Oakville, Ontario with his spouse Eileen, who is also a Certified MSC Teacher.