New: A Free Mindful Self-Compassion Workshop for Adults, February 19, 2019, 7-9 pm, Oakville - For registration go here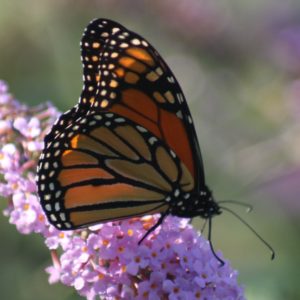 Current MSC Courses Offered - Oakville, Toronto and Live On-Line
Learn to manage difficulty with more ease and kindness
Mindful Self-Compassion (MSC) combines the skills of mindfulness and self-compassion to enhance our emotional well-being. While mindfulness increases our awareness of the present, self-compassion encourages greater kindness and understanding of periods of suffering. It also helps us accept our flaws and better understand our challenges.
MSC is a research-supported program developed by Dr. Kristin Neff and Dr. Christopher Germer. Research on self-compassion have shown that it boosts happiness and improves relationships while reducing anxiety, depression and shame. Increased levels of self-compassion can transform empathy fatigue into wholehearted engagement with others.
Participants Will Learn
To befriend their self–critic, develop self-compassion skills, and foster goodwill towards themselves and others. The 9-week program consisting of eight 3-hour Sessions and a 4-hour Silent Retreat explores typical responses as difficulties arise.
Who Should Attend
All are welcome. It is especially beneficial for graduates of mindfulness-based programs, such as MBCT/MBSR. No previous experience with mindfulness or meditation is required. This program qualifies as the prerequisite for training as a Mindful Self-Compassion teacher as well as a prerequisite for training as a Making Friends with Yourself (MFY) teacher. Please note that once you register, there is a mandatory intake interview with the facilitators of approximately 20 minutes prior to your final acceptance in the program.
Upon request, an insurance receipt will be provided on behalf of Eileen Beltzner (Social Worker). Insurance receipts will not be available prior to the last program session.
Location:   Oakville, Ontario
The Centre for Mindfulness Studies - Oakville
The Studio at  Gairloch Gardens
1306 Lakeshore Road East
Oakville, ON L6J 4N2
Next 9-Week MSC Program
Tuesday Evenings Starting April 9, 2019 (Limited spaces - Registration now available)
Facilitators
Eileen Beltzner SCC, BA, MSW, TITC-CFST, RSW (CERTIFIED MSC TEACHER) & Rainer Beltzner FCPA FCA FCMC ICD.D (CERTIFIED MSC TEACHER)
Intake Interviews*: To be scheduled
Sessions 1 - 8: April 9, 16, 23, 30 and May 7, 14, 21, 28 from 6pm-9pm
Silent Retreat: Saturday afternoon May 11, 2019 from 1-5pm
Fees:
Early bird $595 until Feb. 27, 2019
Regular $695
Register here

Payment options:
(1)   By credit card on the registration site
(2) *By check or money order made out to/mailed/delivered to R.Beltzner, 38 Forsythe Street, Oakville, ON L6K 3J7
(3) *By interac transfer to MSC@bell.net
*Note: For these payment options, please provide the following information along with your payment. Registration will not be confirmed until payment has been received.
First name, Last name
Mailing address
email address
Telephone/Cell number
9-Week MSC Program
Sundays - Starting January 2019 (Sold Out)
Facilitators
Eileen Beltzner SCC, BA, MSW, TITC-CFST, RSW (CERTIFIED MSC TEACHER) & Rainer Beltzner FCPA FCA FCMC ICD.D (CERTIFIED MSC TEACHER)
5-Day MSC Intensive (Sold Out)
Monday January 28, 2019 to Friday February 1, 2019
Facilitators
Eileen Beltzner SCC, BA, MSW, TITC-CFST, RSW (CERTIFIED MSC TEACHER) & Rainer Beltzner FCPA FCA FCMC ICD.D (CERTIFIED MSC TEACHER)
Our next 9-Week MSC Program in Toronto will beSundays starting October 6, 2019 (Registration not yet available). Oakville location still accepting registrations for the April 2019 course.

 
NEW PROGRAM ! Live On-Line MSC for Men
The Center for Mindful Self-Compassion offers Live Online MSC (LOMSC). LOMSC has the same content as MSC programs offering in-person. LOMSC is ideal for those people who do not have access to MSC in their area, who have commitments or mobility issues that make it difficult to leave home to do a course, or who have already done MSC and would like a refresher.
This course meets every Thursdays from March 7 to May 9, 2019  with David Spound and Rainer Beltzner.
Hours: 5:00 PM – 7:00 PM EST – Click here to view the Time Conversion Chart
Fees and Scholarships
The cost of the program is US $495 per person. You can sign up for a free 1-hour information session here. We really want to see you at LOMSC. To help you get there, we're offering you $100 off the registration fee if you come to the Introductory Session.  After attending a free 1-hour information session, please contact  Maria@centerformsc.org if you'd like to take us up on this offer.
Facilitators Rainer Beltzner  (CERTIFIED MSC TEACHER) and David Spound (CERTIFIED MSC TEACHER)
For further background information on these programs, including the research overview, related publications please go to www.centerformsc.com